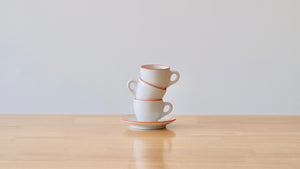 Bottomless Saturday
Regular price $19.00 Sale
BOTTOMLESS SATURDAY
September 16, 2023
As a roasting coffee roasting manufacturer, we emphasize on our approach in coffee, allowing us in Moving Specialty Coffee Forward.
We believe an "All You Can Drink Pour Over Coffee" experience with us can offer the best  opportunity to try our available coffee, an unique tasting experience of our in-store offerings.
Bottomless Saturday, you can taste up to 10 kinds of our current offering in Signature, Seasonal, and Prestige series brewed manually.

Signature - Phantom Espresso / Opera Espresso / Sweet Blossom
Seasonal - Bishan Dimo W / Karatina AA W / Uraga W
Prestige - Hernandez Geisha W / SL-28 BH / AJI COE#6 / Cerro Azul Geisha H
EACH participants are expected to complete prepaid booking individually.
Retail Beans will be available for sale.
Please look for the building name TROVE.
Enter via No.6 and onto Wireless Way
Punctual is greatly appreciated
Cancel/Refund: Please notify us 24 hours before your booking time for last minute changes. Credits will move onto next tasting events.